Dollar stores are probably 75% junk you don't need or want, but for outdoor cooking there are several items that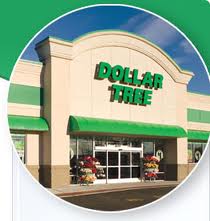 can be purchased there that will save you at least half over other places and work just fine. Here's my list of $1 purchases where my local Dollar Tree is my go-to store.
Sea Salt
The brand I get from my local Dollar Tree is San Francisco Sea Salt, 26 oz. Comes from…….Chicago;-)  I never use anything but sea salt in anything, especially in brines. You will notice the difference in flavor. I save about half over Safeway here.
White Sugar
I don't use it a lot because I prefer dark brown and turbinado, but sometimes you need a load of sweet for something like a large batch of brine. White sugar is a commodity, so why pay for C&H brand when you're probably getting it anyway under the Dollar Tree label.  Costs about 50% less than Safeway.
Cleaning Products
I love Dollar Tree cleaning products, especially the orange degreaser. For whatever reason it seems to be more powerful than any brand name food safe degreaser I've used. I buy brand name cleaners too there, but their own products often work better. Costs about one third of branded comparables.
Aluminum Cooking Pans
You can do better at Sam's Club (another favorite and better than Costco for food prep and catering items), but if you need just one or two aluminum pans, the dollar store has them for you. They are not the best quality, but will work for one or two cooks.
Outdoor Glassware
I hate plastic anything and for a few bucks you can get generic looking glasses that don't have goofy designs on them that are disposable,  because of the cost. They also have plastic if you're so inclined but they do tend to have very goofy designs or look like kidware.
Flatware
I'm pretty sure their flatware was designed by prison inmates as they won't be up for any industrial design awards, but you can grab a handful of forks, knives, and spoons for a few bucks and it sure beats serving your brisket with some cheesy plastic breakable. They will bend with some pressure, so treat them as semi-disposable too.
Condiment Bowls
I don't know what they're called, but they are very small bowls that sell for 3/$1 that are perfect for serving my barbecue sauce on the side or for lesser (meaning not mine) condiments or for temporary storage of seasonings and spices to have by your grill. I go through these like butter. I usually have at least 12 around and wouldn't be without them. They have a pretty good industrial look too.
A Man's Apron
If you have a "World's Greatest Dad" or "The Chef Is In The Room" apron and actually wear it, that's great, Clark Griswold. But if you want something that has utility and a de-dorking effect, they have plain white aprons that will last through at least 10 washings for $1.
Spices
Oh holy shit, he buys spices there???  Yes. Not all, but some basics that I tend to use in larger quantities so the stock remains fresh. Like onion powder, garlic powder, bacon bits, and ground cinnamon if used as a minor ingredient, not for sauces. Costs about one third of branded spices, and probably isn't quite as fresh. Use your discretion, but sometimes for flavoring it really doesn't matter much.
Batteries
Weird brands like Panasonic but they're fine and good to have for small flashlight or digital thermometer battery replacements. About half price of Walgreen's.
If you bought every item in this list, you'd have spent less than $15
Wear a disguise if you must, but next time you drive by a Dollar Tree or comparable chain dollar store, stop in and see if you can walk out empty handed.
More cheats and hacks I use to save money on food costs.