Similar to the Big Green Egg, the Kamado is a highly versatile  BBQ unit that can smoke, BBQ,  smoke, and grill.  Ranging from $400 to $1800 depending upon size, finish, and accessories, they are a long lasting unit and can do justice to your best BBQ recipes. We've had ours going on 6 or 7 years and the exterior looks as good as the day we bought it. In fact, the picture of the one on the home page is the same one we have.
There's quite a bit of history on the Kamado and it truly does it all–smoking, bbq'ing, grilling, oven, you name it. We've cooked turkeys, ribs, tri-tips, burgers, pizza, fish, and quite a bit more on it. Maintaining temps from 150 to 700+ degrees on it is pretty easy. The slow and lows are great for cooking briskets and pork butts. The higher temps are great for pizzas and steaks. They have serveral different sizes, and our larger one is the #7 and we've had 9 tri-tips on there before at the same time and they all came out perfectly. We also have a #1 for taking with us when we go camping. It weighs less than 100 pounds, while our #7 weighs in at about 600 pounds! There are 3 starting options–charcoal, gas, and electric. We have the gas option and use it to start the charcoal (we use extruded coconut for charcoal–check out this link for more than you've ever wanted to know about charcoal. We can cook at about 8 hours on a small basket of charcoal at 350 degrees!
The Kamado Charcoal Grill  has a great forum with useful recipes and tips. Compared to the inventory at Home Depot this is a big investment, but we're major outdoor cooking fans and use it all the time. I can honestly say I've never made something on the Kamado that hasn't been a hit. My personal favorite is my maple raspberry and chipotle tri-tip. Delicious! Although this may sound like an advertisement, I assure you I have no interest in Kamado. I just appreciate my Kamado Charcoal Grill and think it's one of a kind. It's also a great conversation piece when people are over. "What is that thing" is one of the first questions I get when we go outside.
This is a picture of both Kamados. They come in a wide variety of colors and textures too.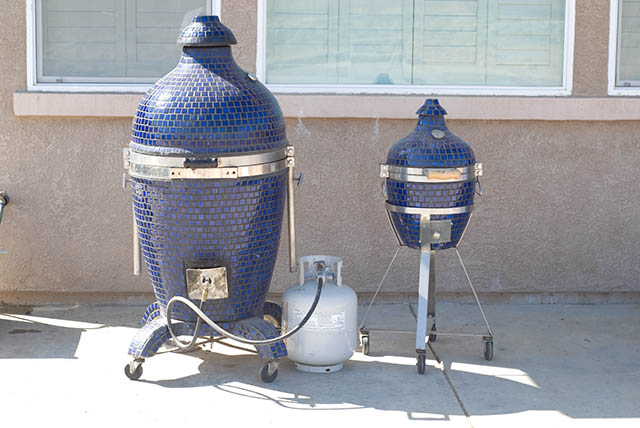 Here's a picture of what's under the hood. The thing I like most about my Kamado is that I can have 3 grills going at the same time. They sell optional lower/upper racks that you put grills on, and are then able to cook all sorts of stuff at the same time.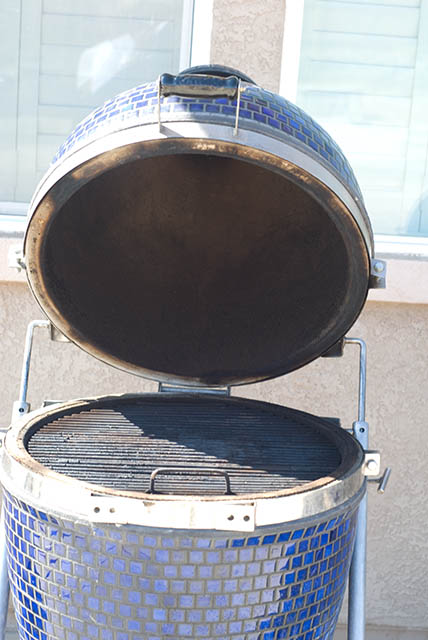 The temperature of the Kamdo is regulated by two things: The first is the top damper. Just a simple twist and you have modified the air flow which will raise/lower the temperature.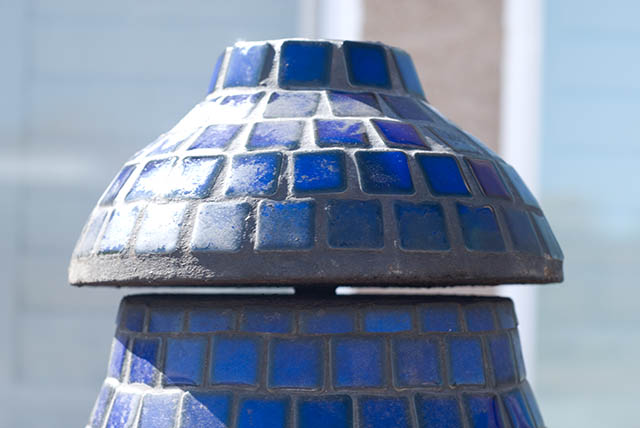 The draft door works in conjuction with the damper to control the temperature.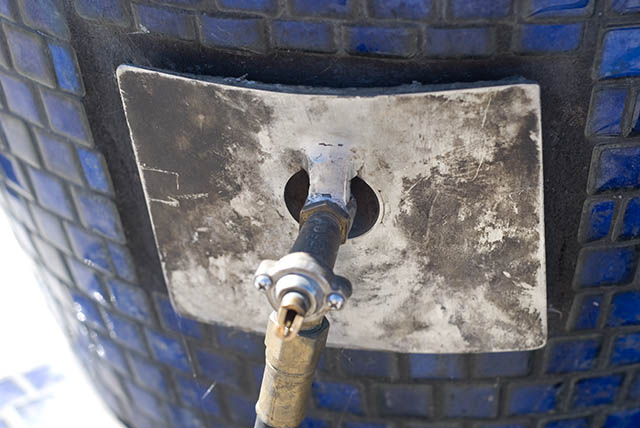 A thermometer is handy in maintaining just the right temperature.
A tri-tip after about 60 minutes on the grill.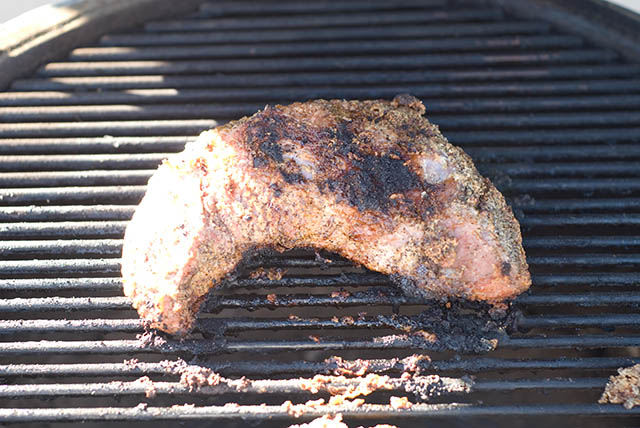 I use a Thermapen for checking temperatures of the food I cook. At just under $100, it's more expensive that some other options, but it's deadly accurate and I've never had a problem. And if you like extremes, you can even get a remote sensor that you connect to your food and will beep inside the house when it's at a certain temperature.
Cooked to perfection!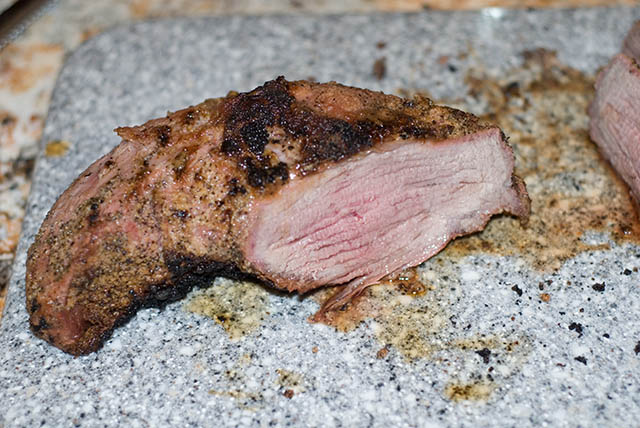 UPDATE 6/2013:  The Kamado Gods haven't been good to this manufacturer, and (see the comments), it's hard to recommend this brand. We're still looking around for the best replacement. The hot choices today appear to be the BGE (Big Green Egg) and the Primo. 
-OR-
You can make the Alton Brown Ceramic Flower Pot Smoker….like this one: http://www.youtube.com/watch?v=ZAydLWYGoJA
~LC   🙂